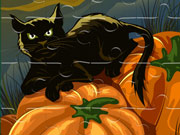 Hallowmas 2020 Puzzle
---
Description :
To celebrate the advent of Halloween, children will dress up as cute ghosts and knock on doors from house to house, asking for candy, otherwise, they will trick or treat. At the same time, it is said that on this night, various ghosts and monsters will dress up as children and mix into the crowd to celebrate the coming of Halloween, and humans will dress up as various ghosts in order to make the ghosts more harmonious. Drag and drop all picture pieces to their exact locations to complete the pictures of the Halloween illustrations.
Keywords :
Zombie, Undead, Puzzle, Memory, Matching, Kids, Jigsaw, HTML5, Holiday, Halloween, Puzzle
Control :
Click and drag the mouse to play.
Author :
frivclub.com
---
Comments
Please login or register to post a comment