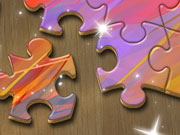 Microsoft Jigsaw
---
Description :
Microsoft Jigsaw is a very rich jigsaw puzzle game with many functions, allowing you to solve puzzles easily and happily. You can choose from three new puzzles of different difficulty every day! Select from Easy, Normal, Hard, or Advanced difficulty. Click and drag pieces to move them. Release your mouse button to drop them. Drop a piece next to a matching piece. The two will lock together. Solve jigsaw puzzles from the comfort of your own desktop! Jigsaw boasts a host of features that make solving puzzles easy and enjoyable. Choose from three new puzzles daily!
Keywords :
Wolf, Truck, Timing, Rabbit, Puzzle, Pet, Penguin, Panda, Memory, Kids, Jigsaw,
Control :
Click and drag to move.
Author :
gamedistribution.com
---
Comments
Please login or register to post a comment