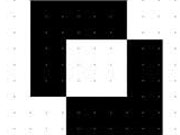 XOR
---
Description :
XOR is a very interesting puzzle game. There are three flat figures, including triangle, square and rhombus, that must be folded in a certain way to get another, more complex, figure. XOR is an educational game designed to help you learn and improve your skills in Boolean algebra. You will be required to match tiles according to different operations and get the expected result.
Keywords :
Timing, Skill, Puzzle, Kids, HTML5, Collecting, Boy, Block, Avoid, Arcade, Android
Control :
Drag and drop shapes and create new ones.
Author :
crazygames.com
---
Comments
Please login or register to post a comment